Take the next step toward your degree by filling out the form below to speak with an admissions representative.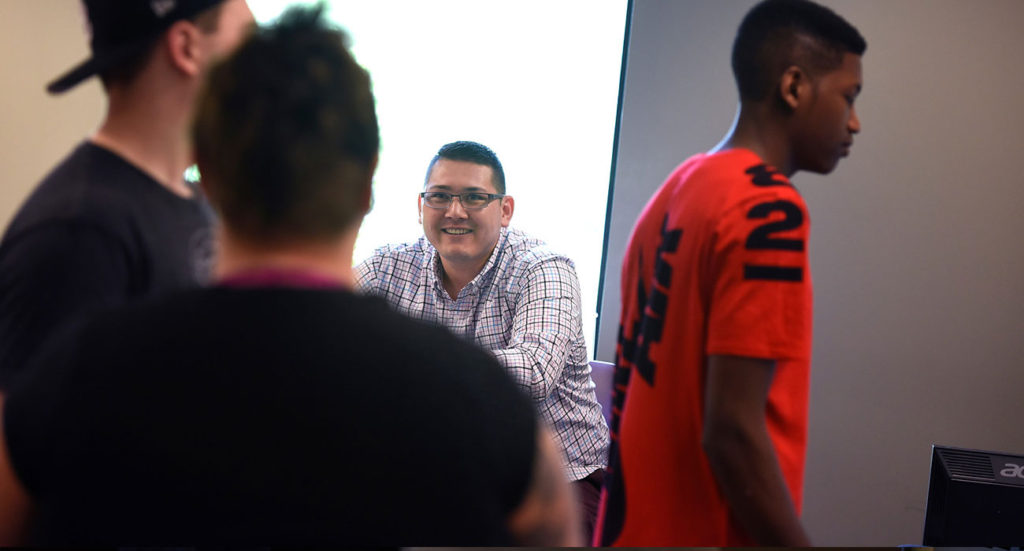 Take the next step toward your degree by filling out the form below to speak with an admissions representative.
Why Choose a Communications Degree?
In your mind, picture John Quincy Adams, Stephen Colbert, David Letterman and Matthew McConaughey. It's an eclectic group, but they all have one thing in common: they earned their degrees in communication.
A few of the popular areas of focus in communication are radio and television, public address system and public relations. The opportunities are vast. As a communications student, you will be able to focus your education on your unique area of interest.
The Benefits of Central Penn College
Start with Central Penn's Associate in Science Degree in Communications
Our Bachelor of Science degree in Corporate Communications and Associate in Science degree in Communications both provide opportunities to dip your toes into the communications water. Our programs prepare students to communicate effectively using various types of media.
Our bachelor's degree program provides you with the opportunity to enhance your expertise in diverse areas of business-oriented communications. And both degrees help you learn areas of communications, including public relations, journalism and multimedia productions. At Central Penn, you can:
Learn the writing process behind press releases and other types of written communication
Identify and solve professional problems in the following areas: public relations, desktop publishing, journalism and advertising
Develop your own unique professional portfolio
Learn industry standards to be able to differentiate between what is considered acceptable or unacceptable media copy and materials
If you want an education that can help you achieve your future academic and professional communications goals, one of these programs could be a great fit for you. Our focus is to provide you with the main skills and experiences necessary to succeed in whatever communications path you choose to take.
Don't miss out on an opportunity to begin your future in communications. At Central Penn, you will build the foundation to succeed in whichever area of communication you choose to pursue. To get started,
fill out the form
on this page for more information!
The Central Penn College mission:
Central Penn College opens opportunities to students from a variety of academic backgrounds by providing the education needed for employment and advancement in their fields.
**Not all programs are offered in every format at all locations.