Take the next step toward your degree by filling out the form below to speak with an admissions representative.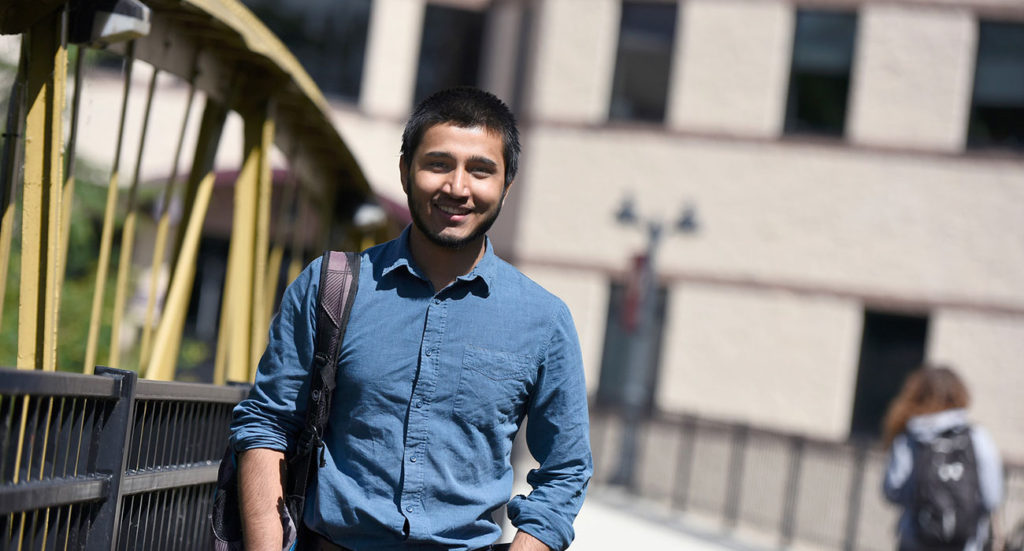 Take the next step toward your degree by filling out the form below to speak with an admissions representative.
Expand Your Business Knowledge
According to the Bureau of Labor Statistics, business and financial operations occupations are projected to grow by 632,400 jobs between 2014-2024. Who better to fill these positions than someone who is well-informed in the principles of business?
Don't worry, we won't try to fit you into a cookie-cutter academic plan and immediately send you out into the business world.
Our Entrepreneurship & Small Business Associate in Science Degree will allow you to become immersed in the world of small business. You will plan and execute a management-level assignment, understand elements of small business marketing, including strategic planning, communication and customer relations and how to prepare a small business loan package.
Our Associate in Science Degree in Marketing will teach you aspects of consumer branding and business marketing, which you will then apply to an effective, integrated marketing communications project.
For those looking for a more comprehensive degree, our Bachelor of Science Degree programs can cultivate your knowledge in management theories, business concepts, human resources and business ethics.
To better suit your individual educational goals, we have developed a variety of concentrations within our Business Administration program:
Banking and Finance
Healthcare Administration
Human Resource Management
Marketing
And More
With this program, you don't have to take classes that don't fit the individual academic path you are on. We want you to have the opportunity to gain as much as possible from the courses that fit your unique goals. We are here for you.
With a thorough understanding of your specific concentration gained from our Business Administration curriculum, you will be prepared to advance to the next phase of your future in business.
Why Study at Central Penn?
At Central Penn, we value the importance of hands-on learning and real-world education. We believe that when paired with the business theories, concepts and strategies taught by our accomplished business faculty members, your well-rounded education will take you far.
Our students deserve a quality education, so we provide just that. Our business programs can be a great first step toward your educational and professional goals.
To learn more about how our programs can help you reach those goals, fill out the form on this page for more information!