Take the next step toward your degree by filling out the form below to speak with an admissions representative.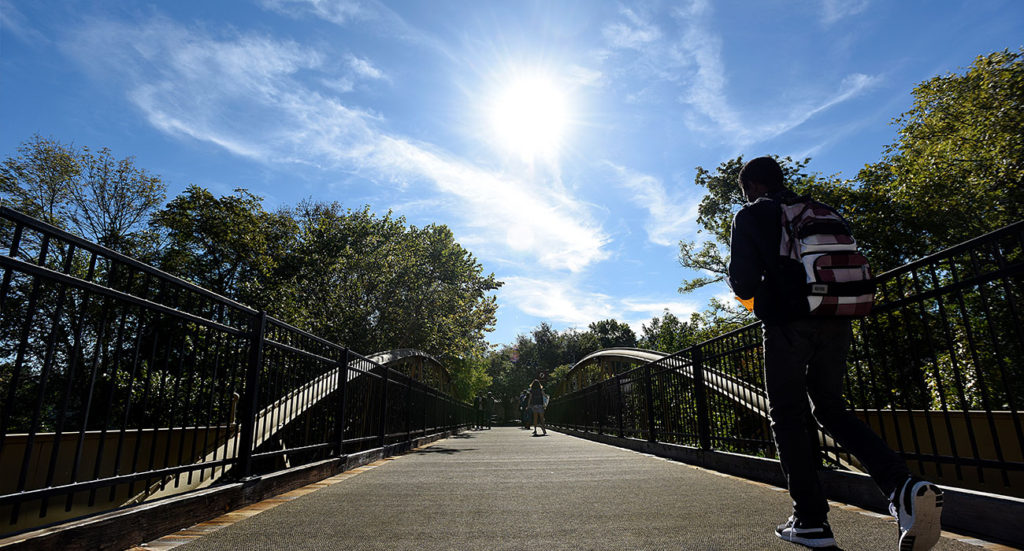 Take the next step toward  your degree by filling out the form below to speak with an admissions representative.
What Makes Central Penn So Great?
At Central Penn, we have a diverse population made up of more than 1,400 students from various walks of life. Our community can be a place for you to gain social skills and friends—regardless of if you are an onsite or online student. In addition, Central Penn is a member of the United States Collegiate Athletic Association (USCAA), and with the clubs, associations and intramurals the college has to offer, our school spirit is vibrant.
With financial aid, scholarships and work-study programs, and 85% of our faculty and staff donating a portion of their pay to student scholarships, our dedication to providing opportunities for our students to reach their educational goals and improve their lives is apparent.
Our core values of scholarship, integrity, excellence, community and inclusivity that we serve our students every day and offer them a one-on-one, well-rounded education that will provide them the opportunity to grow not only in their education and profession, but as individuals.
Central Penn College is accredited by the Middle States Commission on Higher Education, 3624 Market Street, Philadelphia, PA 19104 (267.284.5000). The Middle States Commission (www.MSCHE.org) on Higher Education (MSCHE) is an institutional accrediting agency recognized by the U. S. Secretary of Education and the Council for Higher Education Accreditation. The Bachelor of Science degree in Nursing (RN to BSN) program was affirmed to be within the scope of Central Penn College's MSCHE accreditation on September 21, 2016.
Approved by: the Secretary of Education and the Commonwealth of Pennsylvania to award the Master's of Professional Studies degree, the Bachelor's of Science degree, the Associate in Science degree, and the Associate in Applied Science degree.
The Central Penn College mission:
Central Penn College opens opportunities to students from a variety of academic backgrounds by providing the education needed for employment and advancement in their fields.
**Not all programs are offered in every format at all locations.